Home Equity Loans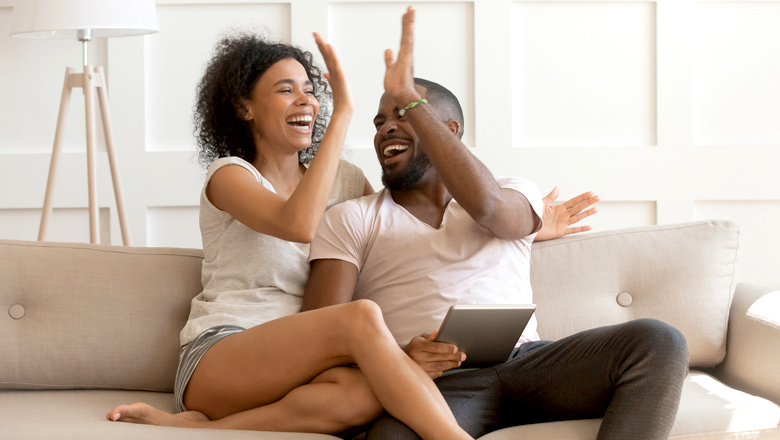 Choose the Right Home Equity to Suit Your Needs
Home Equity Line of Credit
​
Variable rates as low as 3.99% APR1

Available lines of credit ranging from $10,000 to $350,000

Draw on the money for 15 years

Finance up to 85% of your home's value to get the money you need

Transfer funds online and over the phone

No closing costs, no maintenance fees and no prepayment penalties2
Home Equity Loans - Closed End
Enjoy low, fixed rates as low as 4.49% APR1

Finance up to 90% of your home's value to get the money you need

Tap into your home's equity for a loan ranging from $10,000 to $350,000

Affordable payments with terms from 60 to 240 months to fit your budget3
No closing costs, no maintenance fees and no prepayment penalties allow you to put your money to better use2
Better Choice Home Loan4
Fixed rates from 3.49% to 6.49% APR1

Borrow between $25,000 to $350,000 and choose from a variety of terms to meet your specific needs

Use to refinance your first mortgage or combine your first mortgage and home equity loan

Enjoy a low fixed rate that saves you money over the term of the loan

No closing costs means you can put your money to better use2

Get an additional 0.25% rate discount if your loan-to-value is 70% or below
Ready to Apply? Click

HERE

.
When you're striving to reach your goals, Truliant can help you achieve them as your financial partner. Apply for one of our home equity products and get the financing you need to achieve more of your goals. Feel free to visit one of our Member Financial Centers in North Carolina, South Carolina and Virginia, or call our Contact Center at 800.822.0382 to get started today. Truliant is committed to providing the products and services members need to strengthen their finances and improve their lives.
(1) APR = Annual Percentage Rate. Rates and terms are subject to change. Loans are subject to credit approval. Home Equity Line of Credit is a variable rate with a maximum APR of 18.00%. Home Equity Closed End Loan is a fixed rate. Available in FL, GA, NC, OH, SC, TN and VA only.
(2) If an appraisal is deemed necessary, an appraisal fee will be collected at that time; total cost approximately $400-$600 and is non-refundable if the borrower does not close their home equity loan with Truliant. FEES IMPOSED BY THIRD PARTIES: If your home is located in SC or GA, an attorney in that state will charge approximately $250-$600 in SC and $300-$600 in GA to close your home loan. For SC loans, Truliant will pay up to $400 in closing cost attorney fees. For all states, certain third party fees are waived at loan origination. If your account is paid in full and closed within 24 months, you will be required to reimburse the credit union for 50% to 100% (depending on when you close the account) of the closing costs paid on your behalf upon closing your account. See your Home Equity Line of Credit Agreement (for home equity lines of credit) or Closing Disclosure (for home equity loans) for all fees related to this Agreement.
(3) The estimated monthly payment in a second lien position on a $25,000, 10-year fixed rate Home Equity Closed End loan at 4.49% APR is $259. The monthly payment of a Home Equity Line of Credit is 1% of the outstanding loan balance.
(4) Must be in first lien position. Funds cannot be used for purchases. The estimated monthly payment on a $150,000, 10-year fixed-rate loan in first lien position at 3.99% APR is $1,518. Floor rate on this loan is 3.99% APR.
Find the Right Car
Search our inventory
Research a Vehicle
Customize new car models.
Find a Dealer
Get maps, car listings and price quotes.