Auto Loans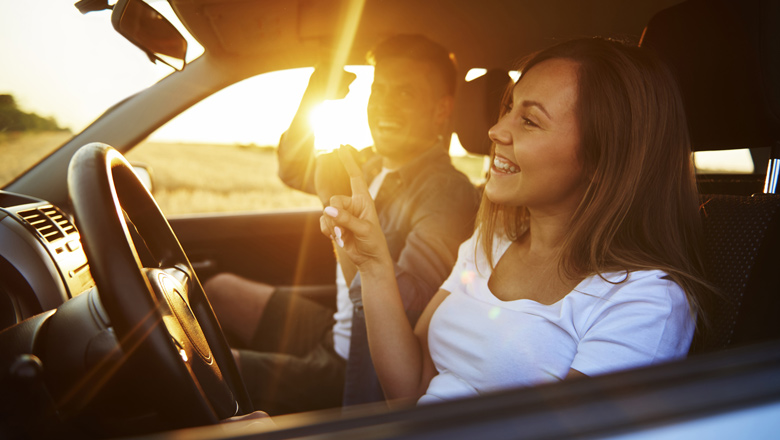 Auto Loan Options
New and Used Auto Loans
90-Day Deferred Payment
Express Check
Truliant Auto Insurance
Skip-A-Pay
Apply Today - and Get Yourself Behind The Wheel!
When you're striving to reach your goals, Truliant can help you achieve them as your financial partner. Apply online, 24/7 for one of our auto loans and get on the road to saving more money. Visit one of our Member Financial Centers in North Carolina, South Carolina and Virginia, or call our Contact Center at 800.822.0382 to get started today.
(1) APR = Annual Percentage Rate. Rates and terms are subject to change. Loans are subject to credit approval. Floor rate on auto loans is 2.99% APR, and includes discounts available when purchasing the vehicle through the Credit Union Auto Buying Service (CUABS) and/or when the vehicle's loan to value is 80% or less. Contact us for complete details. Additional terms apply for refinancing existing Truliant auto loans. (2) Qualified borrowers may defer payments for 90 days after loan signing. Interest will accrue from the date of the loan until payments begin. Participating in this program results in a 90-day extension of the loan, maximum term 84-months. Cannot be combined with other offers. (3) Subject to credit approval. Express Check is not authorized for vehicles purchased from individuals. (4) Subject to credit union approval. Skip-A-Pay works by extending your loan term by one month for each Skip-A-Pay transaction used. Limit one Skip-A-Pay extension per calendar year. Account must be in good standing to qualify. Interest will continue to accrue until loan is completely paid. A $25 service fee applies. Once the fee is transferred, your loan will reflect the new due date. Truliant must be listed as the lienholder on car, recreational vehicle or boat title to qualify. 5) Insurance products are not insured by NCUA or any Federal Government Agency; are not a deposit of, or guaranteed by the Credit Union or any Credit Union Affiliate; and may lose value. Any insurance required as a condition of the extension of credit by Truliant Federal Credit Union need not be purchased from our Agency but may, without affecting the approval of the application for an extension of credit, be purchased from an agent or insurance company of the customer's choice.
Find the Right Car
Search our inventory
Research a Vehicle
Customize new car models.
Find a Dealer
Get maps, car listings and price quotes.